The best Komodo tour packages from Labuan Bajo accommodate the whole travel planning to Komodo National Park. These tour packages are the only best to access the national park from Labuan Bajo. There are many boat tours that offer daily departures.
Komodo National Park is the place where the Komodo Dragons are inhabitants. Komodo Dragons are wildlife and the world's largest lizard with an approximate length of 3 meters. Besides the Komodo dragons, the national park also offers beautiful landscapes, amazing underwater marine life, and beautiful white sand beaches. You can enjoy the whole activity in the park with our Komodo island tour packages from Labuan Bajo.
The best Komodo tours depart daily from Labuan Bajo. You can choose to go on private or shared Komodo boat tours. The private Komodo boat trip departs every day from Labuan Bajo, meanwhile, the shared one will depart every Friday.
The shared speed boat tour to Komodo is also available on a daily trip from Labuan Bajo. This trip will go with a shared high-speed boat with a capacity of 20 or more passengers. It is a perfect choice for those who only have a shorter time on holiday in Indonesia.
Tours to Komodo are also available for the combination of Flores tour packages. You can request the duration of the trip, both Flores and Komodo National Park. However, you can also book an arranged combination boat tour by the travel agency. Both ways are available to book.
The Best Komodo Tour Packages from Labuan Bajo to Book
For your best travel experience to Komodo, this page aims to give you some information on the best tours to book. If you plan to visit the park, you can choose to book from these recommended Komodo tour packages. Otherwise, select your own best trip to explore Komodo.
3 days 2 nights shared Komodo island tour package. This tour package departs every Friday, once a week from Labuan Bajo at 10.30 am. If you do a flight from Bali on the same day you will do a trip, you will need to be in Labuan Bajo at 09.30 am. This tour package will use a shared standard Phinisi boat with a capacity of 20 people.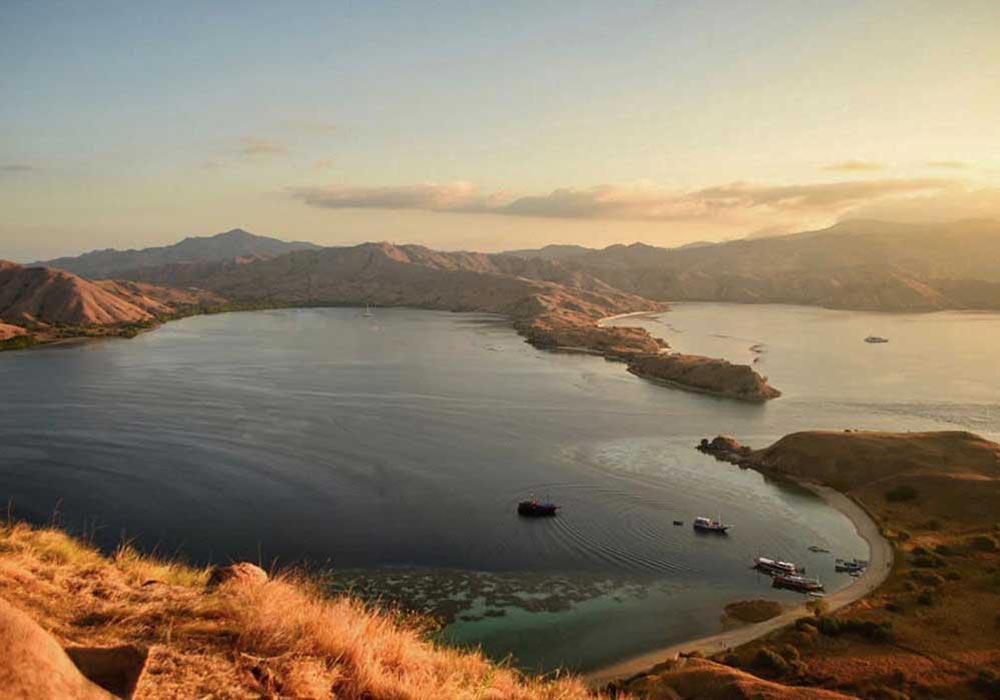 Private Komodo boat tour package for 2 days and 1 night. This tour offers a daily departure from Labuan Bajo. You will visit more than six places in Komodo National Park. The boat tour is available for standard Phinisi, superior, and luxury Phinisi boats.
Komodo island boat trip 4 days and 3 nights. This tour package is based on private service and you will be able to visit more than 13 places in Komodo National Park. The 4 days Komodo tour package is only available from Labuan Bajo, it departs daily.
Full-day Komodo island tour package from Labuan Bajo. This tour package is based on a shared speed boat and private boat. If you want to go on a shared boat, you will depart at 09.30 am from Labuan Bajo. Meanwhile, if you go on a private speed boat tour, you will allow managing your own departure time.
If you plan to book tours to Komodo, you can visit the page Komodo tour packages from Labuan Bajo. There You will also find other tour packages to Flores, Sumba, and Alor. Dive tours to Komodo are available from Labuan Bajo.
Best Time to Visit Komodo National Park
Indonesia has two seasons, the rainy season and the dry season. The dry season starts from April to September every year. And the rainy season comes from October to March every year.
Komodo National Park which is located in East Nusa Tenggara also has the same season as other places around Indonesia. The park is perfect to visit during the dry season. However, if you want to enjoy the park looks green, you may visit during part of the rainy season.
If you want to do diving, the rainy season can be good visibility. However, it depends on your holiday schedule. Most divers come during the dry season due to their holiday season. On Komodo National Park, there are over 20 dive sites to visit. You can visit some of the dive shop operators for more information.
The Komodo tour packages also provide a combination between leisure tours and dive packages. You can enjoy both activities in National Park. These will be great things to do while visiting Komodo National Park. You will enjoy exploring the landscapes and amazing underwater world of Komodo National Park.
Visit also page: 9 best boat charters to Komodo National Park from Bali, Labuan Bajo, and Lombok.
Komodo Island Trip packages Prices
The Komodo island tour package prices are starting from $50 per person. The cost depends on the package you will book. Day tours are cheaper than overnight tour packages. And for a shared tour package to Komodo will always be cheap that a private tour package.
3 days and 2 nights of private Komodo island tour are $900 per person for a superior Phinisi boat. And for a standard Phinisi boat will cost $350 per person. These prices are including hotel transfers, boat tours, and meals during the tour.
A combination Komodo tour package and Flores island tour for 5 days and 4 nights will cost $1200 per person. This cost will include meals, a boat trip, entrance fees, and a private boat tour. You will also have a private tour guide during the tour.
Day tour packages to Komodo will cost $95 per person for a shared speed boat tour. And for a private Komodo speed boat tour will cost $1500 per speed boat. These prices include free hotel transfers, a comfortable speedboat, and a lunch box.
Komodo tours for 4 days and 3 nights are $1200 per person. This cost includes meals during the 4 days, a tour guide, snorkeling gear, and a private standard Phinisi boat. You will also visit 15 places in Komodo National Park. Enjoy exploring the island of Padar, Gili Lawa, Rinca, and snorkeling with schools of Manta Rays at Manta Point.